---
Το ξενοδοχείο μας

Το Ξενοδοχείο – Επιπλωμένα διαμερίσματα Μάγδα είναι ένα μικρό, προσεγμένο κατάλυμα κτισμένο δίπλα στο κύμα , που ακολουθεί την τοπική αρχιτεκτονική, προσφέροντας την ίδια στιγμή λειτουργικές υπηρεσίες και μοντέρνο εξοπλισμό, προκειμένου να καταστήσει τη διαμονή σας μια εκπληκτική εμπειρία που δεν θα ξεχάσετε ποτέ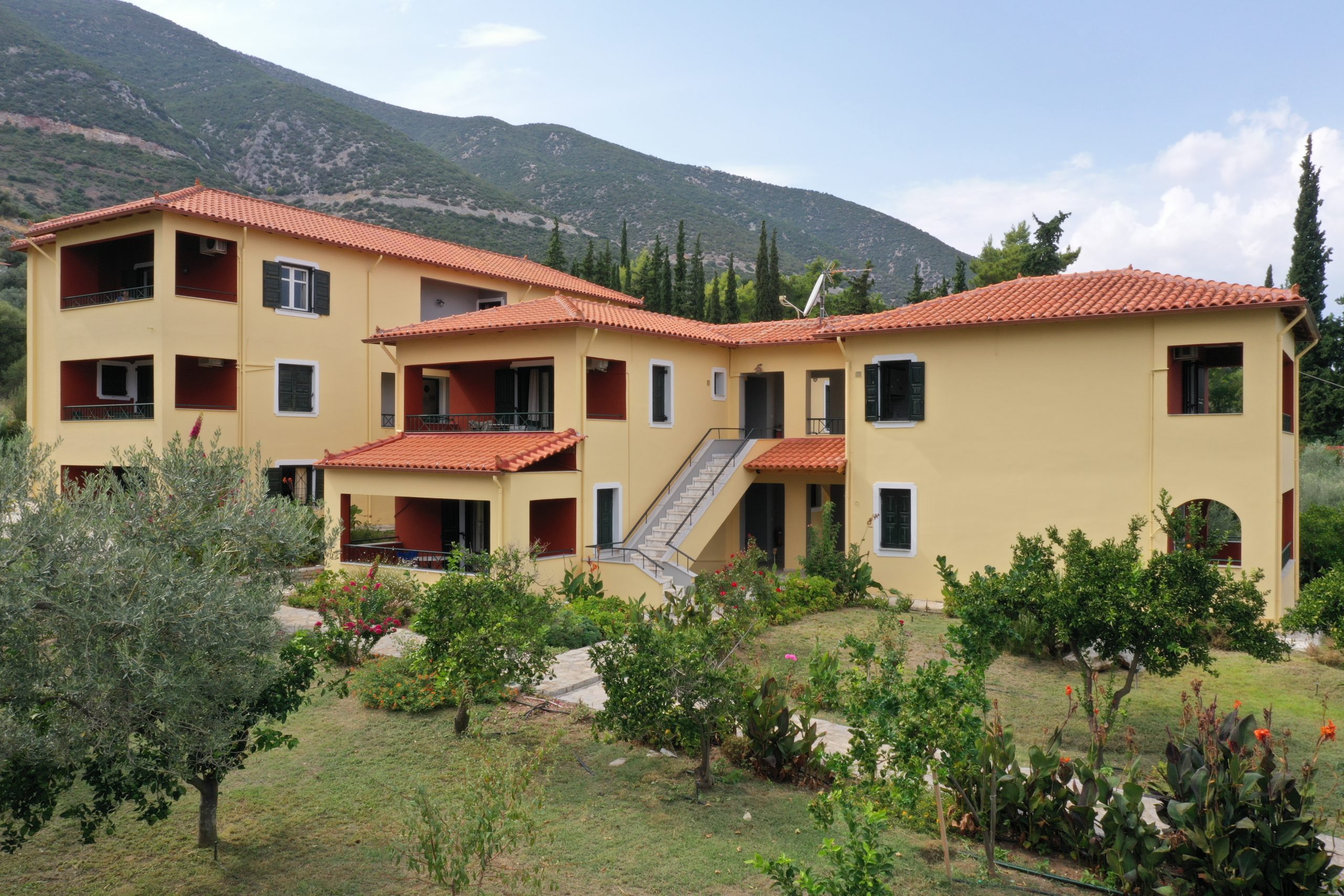 Περιτριγυρισμένο από τη φύση
Μια μοναδική διαμονή ανάμεσα στα δέντρα και τη θάλασσα
Το Ξενοδοχείο – Επιπλωμένα διαμερίσματα Μάγδα στην Επίδαυρο περιβάλλεται από ένα μεγάλο κήπο (10.000 τμ) με λουλούδια και οπωροφόρα δέντρα πάνω στην παραλία
---
Γεμάτη από φυσικές ομορφιές, η περιοχή της Επιδαύρου σφύζει από εκτεταμένες αμμουδιές, καταγάλανα νερά, κατάφυτα τοπία και απάτητες γωνιές, συνθέτοντας μία απαράμιλλη εικόνα που θα σας εκθαμβώσει.
Τι λένε οι πελάτες μας, για εμάς
Tiziano B
---
It's already 10 years now that we are spendin at least one week a year there.
I do not know any other place where you can rest so well.
Bring books (you might be alone in the garden!). Go swim (you might be alone on the beach!). And what a beautiful garden.
OsloMari
---
Magda is a quiet apartment hotel on the outskirts of Epidavros.
With only ten rooms, a large garden with orange trees and a private beach this place is never crowded. We have stayed in Magda four times and will be back. The apartments with one bedroom are fairly big and I would recommend the two on the top floor with two balconies and sea view
tim440
---
We arrived without a booking to be welcomed to a spotless apartment at a good rate.
Overlooking lovely gardens with orrange and other fruit trees and the sea.
Definitely recommend taking the breakfast. Boiled egg, fruits, bread, homemade jams, yoghurt, cheese etc - perfect start to the day. Sun loungers available.
Small private pebble beach to the sea around 30m from apartment.
Delightful. Would like to return!
---
It is a small, quiet Hotel in a wonderful garden situated directly at the beach (breakfast is served under old olive-trees just 5 meters away from the sea). The Apartment was spacious and clean with a large balcony looking into the garden.
Michoco34200
---
Parfait un hotel face à la mer dans un jardin magnifique au calme Un petit déjeuner parfait
Gertruda
---
The garden gave out on the beach. Beautiful setting. The hotel was very quiet and the views were stunning. Our host was very friendly and accommodating. The breakfast was really good and plentiful.
Ina
---
wonderful garden, very friendly and helpful host breakfast at the sea
Sohrab
---
Location is breathtaking Staff is great! Apartment was huge
Maria W
---
Beautiful, peaceful, quiet hotel just by the sea with a big garden, full of flowers and orange trees. The view is one of the best I've ever seen. A paradise! I could stay here and write a book!
Mary S
---
Comfortable and clean! Nice view!
Beby b
---
in mezzo ad un aranceto e disteso sul mare. molto pulito, stanze ampie, abbondanti colazioni sotto gli alberi di arance e quasi nel mare, visto che si trova ad un paio di metri di distanza dagli alberi della struttura. Il mare è quasi sempre calmo e le acque cristalline
Jenny A
---
Very nice place! All polite. Nice and comfortable rooms
Rosiris P
---
Beautifully located. WiFi, clean rooms, breakfast is, served outside by water and view is amazing from all sides.